Get The Best Kids Martial Arts Training in Shakopee!
Through our Kids Martial Arts program, we'll help your child develop confidence, discipline, and a powerful sense of self! Through Taekwondo, we want to help kids from around Shakopee and beyond get started on a path to lifelong success. Enroll your child and discover a Kids Taekwondo program that will help students achieve success on the mats, at home, and in school.
Just fill out the short form below to learn more about our Kids Taekwondo classes!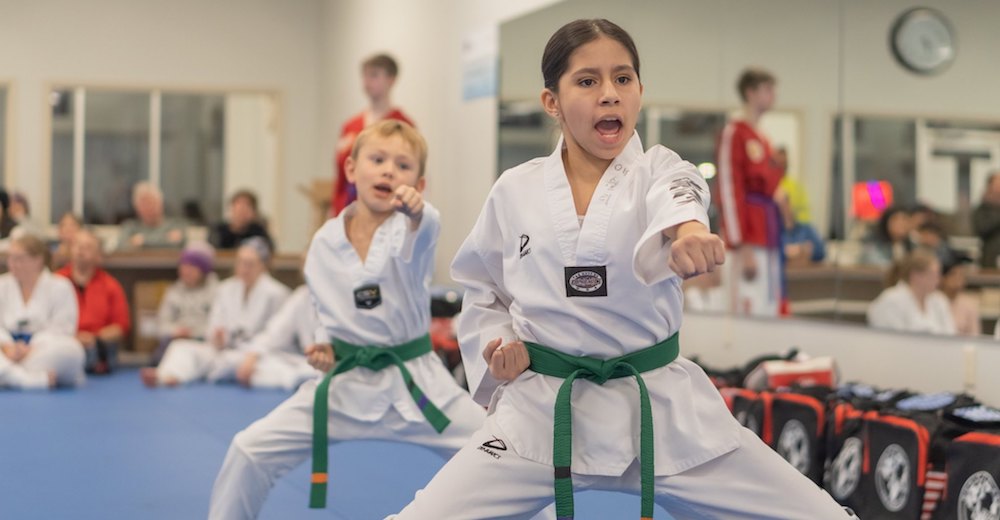 What Makes Our Kids Taekwondo Program Unique?
Master Moon's Tae Kwon Do was founded to help kids from Shakopee and across our area thrive. By cultivating a family atmosphere where kids as young as three years old can begin learning the specialized art of Taekwondo, we hope to instill confidence, discipline, and teamwork skills in each and every student.
Our Kids Taekwondo classes are designed to help students overcome obstacles and be goal-oriented in every aspect of life. As ours students make the journey from white belt to black belt, they discover that the skills they gain and the lessons they learn through their martial arts training will help them do more than become bullyproof -- they'll glean insights that will help them launch successful careers, form better relationships, and manage their emotions in healthier ways.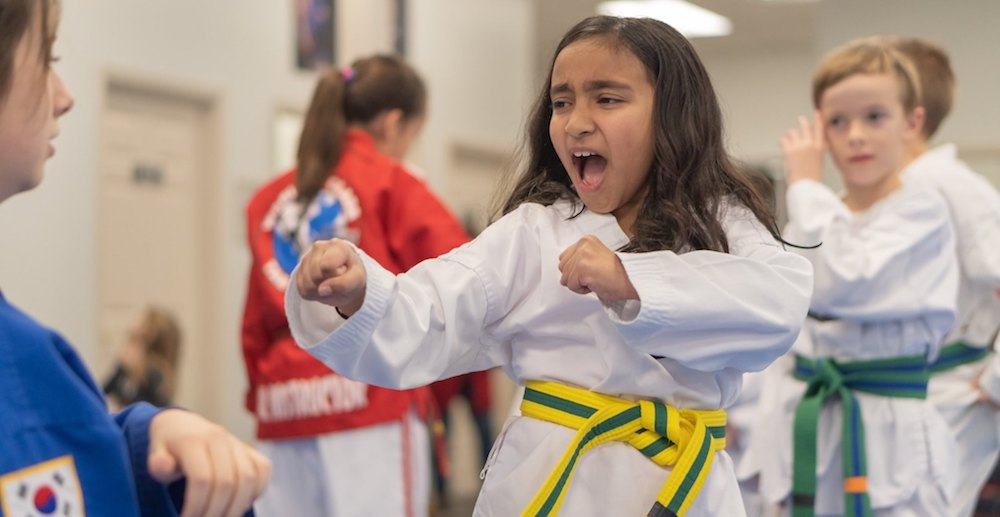 Through Kids Taekwondo classes, your child will:
Develop unwavering confidence
Learn teamwork and leadership skills
Gain focus, learn discipline, and practice goal-setting
Connect with our incredible Shakopee community
Our team at Master Moon's Tae Kwon Do is here to help your child achieve incredible things. By providing a structured and supportive environment, introducing them to lifelong fitness, and showing every student their unlimited potential, our Kids Taekwondo classes are built to promote success in students across Shakopee.
Take Advantage Of Taekwondo Classes For Your Child Now
At Master Moon's Tae Kwon Do, we offer two different age specific curriculums to help your child get started in Taekwondo as soon as possible. There's no age that can't benefit from the physical and mental benefits that Karate can offer.
Little Tigers (Ages 3-5)
For kids ranging from 3-5 years old, our Little Tigers program is specifically designed as a foundational class for kids in Shakopee. Each 30 minute session focuses on listening skills and following directions while fostering a fundamental understanding of martial arts. Little Tigers run, jump, kick, and have a great time while developing balance, coordination, and gross motor skills. We also use this program as a springboard into our children's program when students reach age 6.
Kids Taekwondo (Ages 6-12)
Our Kids Taekwondo program is the #1 program for children's martial arts in Shakopee. Rigorously designed to provide social, physical, emotional, and attitudinal growth in each of our students, our curriculum works hand-in-hand with the family and school, offering improved self-discipline, self-confidence, mental awareness, and goal-setting skills.
Get Started With Shakopee's Favorite Kids Taekwondo Classes!
Through the martial arts, your child will learn to be the best they can be. Join us for Kids Taekwondo classes that will genuinely support your child with high-quality instruction, professional supervision, and compassionate instructors. Master Moon's Tae Kwon Do is offering quality Kids Martial Arts training to students of all ages, backgrounds, and abilities.
Just fill out the short form below to get started with Kids Taekwondo!
Our Kids Martial Arts Classes Are Located In